Hotels near University of Phoenix Stadium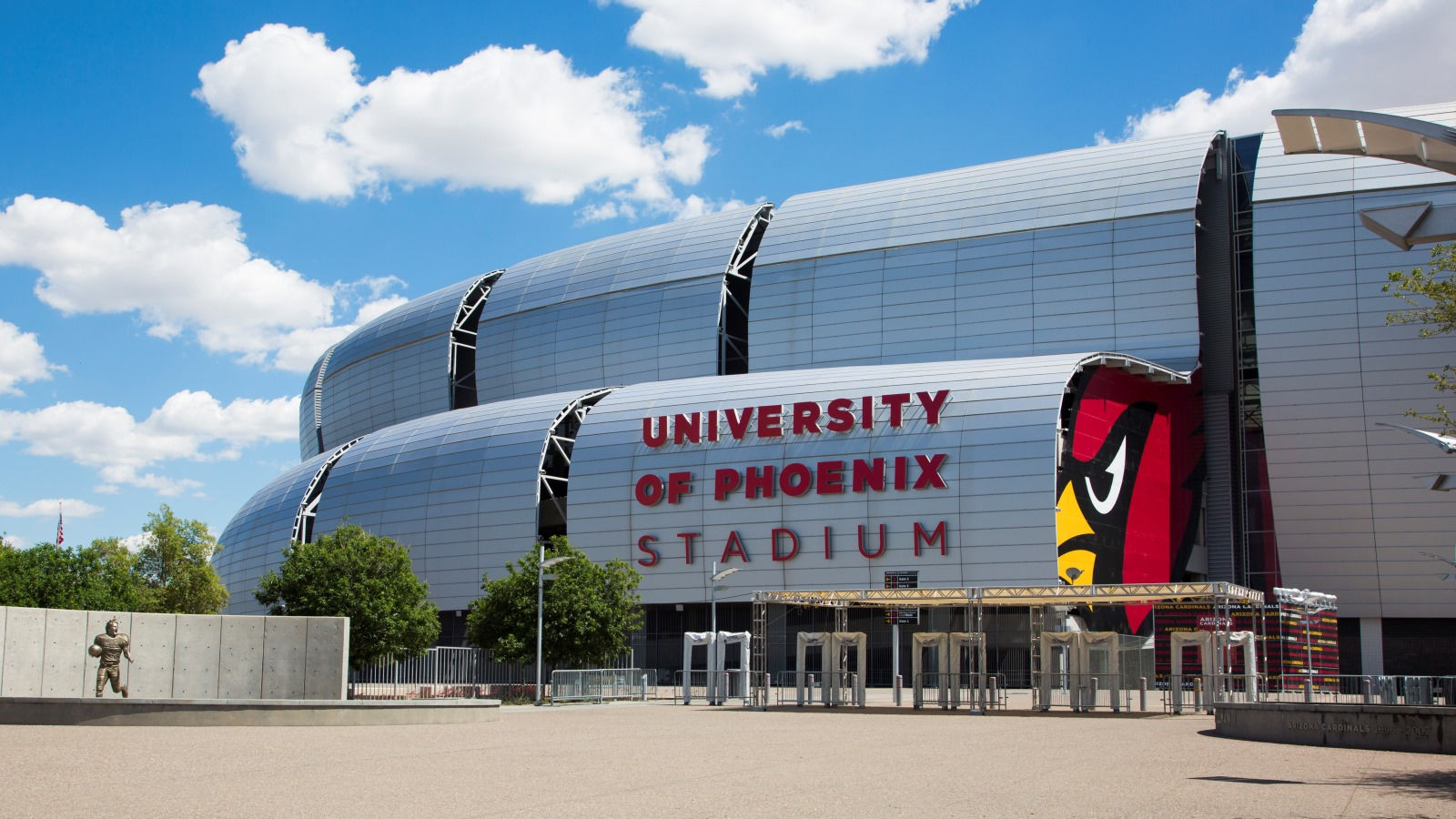 The University of Phoenix Stadium is a multi-purpose facility that is home to the Arizona Cardinals. The Cardinals Stadium also hosts the yearly Fiesta Bowl as well as events such as the AZ Kids Expo and the Maricopa County Home and Garden Show.
Business Week named the University of Phoenix Stadium one of the 10 "most impressive" sports facilities in the world, citing its retractable roof and roll-in natural grass field. The stadium design is loosely based on a barrel cactus, a nod to the local Southwest landscape. The translucent fabric roof provides a bright, open experience even when the roof is closed, and there are two giant retractable panels that can be removed to allow fans to experience the best of the Arizona climate - and the joy of watching an NFL game in a t-shirt and shorts in the middle of winter.
Located approximately 12 miles from the University of Phoenix Stadium, the Sheraton Crescent offers plenty of opportunities to take advantage of the wonderful Phoenix climate year-round. Lounge nearby our 80 degree lap style pool, blast down our 166-foot, 3-story waterslide, Monsoon Mountain, and enjoy other backyard activities such as tennis during your stay at our hotel near University of Phoenix Stadium.
---
Book now to get our Best Available Rates, guaranteed.